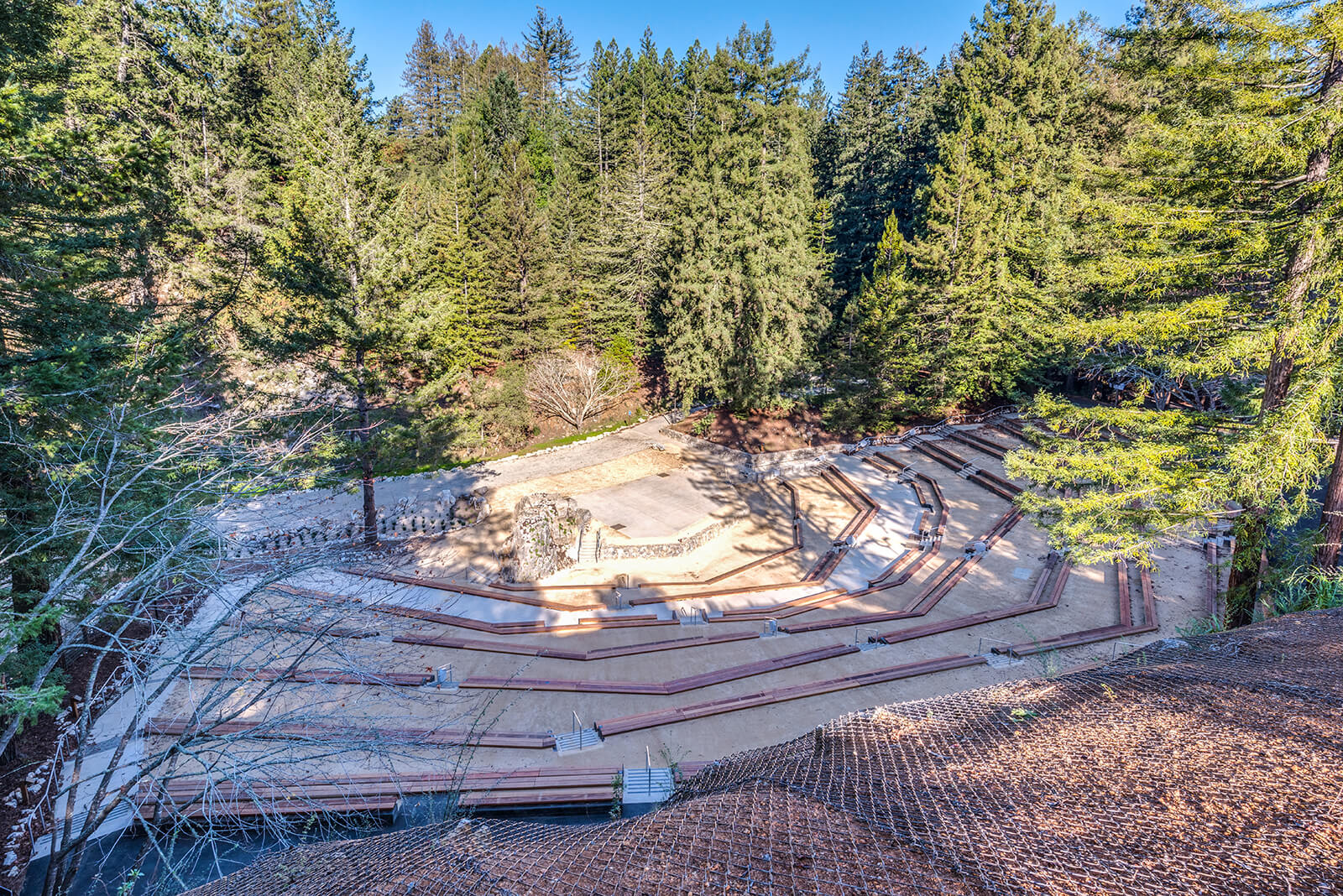 UC Santa Cruz Upper Quarry Amphitheater  |  Santa Cruz, CA
Carved from a former working quarry amidst redwoods and rocky outcroppings, the Upper Quarry Amphitheater dramatically showcases the deep connection between the campus, its history, and the natural landscape. Designed in the early '60s by modernist landscape architect Robert Royston, its asymmetrical terraces and sunny park-like character highlight the surroundings.
FLINT, Siegfried Engineering, and Dreyfuss & Blackford Architects brought a vision to life of restoring the amphitheater to a newly invigorated, inviting cultural space that retains its natural beauty. While many features were upgraded, one that was taken back to its original state is "the rock," an outcropping that dramatically pierces the stage.
Design, demolition and construction of the UCSC Upper Quarry Amphitheater included expanding seating capacity from 1,636 to 2,000, adding wireless internet, tree protection, selective tree demolition, storm water management, rock fall barriers, site improvements, and telecommunications improvements to support performances, events and casual daily use of the venue.
Project Value
$6 million
Square Footage
3.5 acres, 152,460 SF
Delivery
Design-Build
Owner
University of California, Santa Cruz
Civil Engineer
Siegfried Engineering
Architect
Dreyfuss & Blackford Architects
Awards
2020 Architizer A+Awards Special Mention
Architecture +Preservation Finalist