Client Testimonial
"I know this review sounds a bit too one-sided, biased or overrated. The truth is I believe everything I have written here. The experience in this project is unlike anything the District has experienced before. Prior to this project, I vetted them out and visited 5 sites of their prior work between San Jose and Roseville. Talking with my peers back then made me very comfortable pushing them forward to our board. They competed against many high-quality firms that I fully trust to do great work. The difference is their understanding of their clients and their company philosophy. They are a tight-nit, a highly-qualified communicative company that's competence is unparalleled. I urge you to visit some of their recent projects and interview the clients. I would be surprised if they were any different than my perspective above."
Paul Nadeau
Director of Facilities Planning & Management Gilroy Unified School District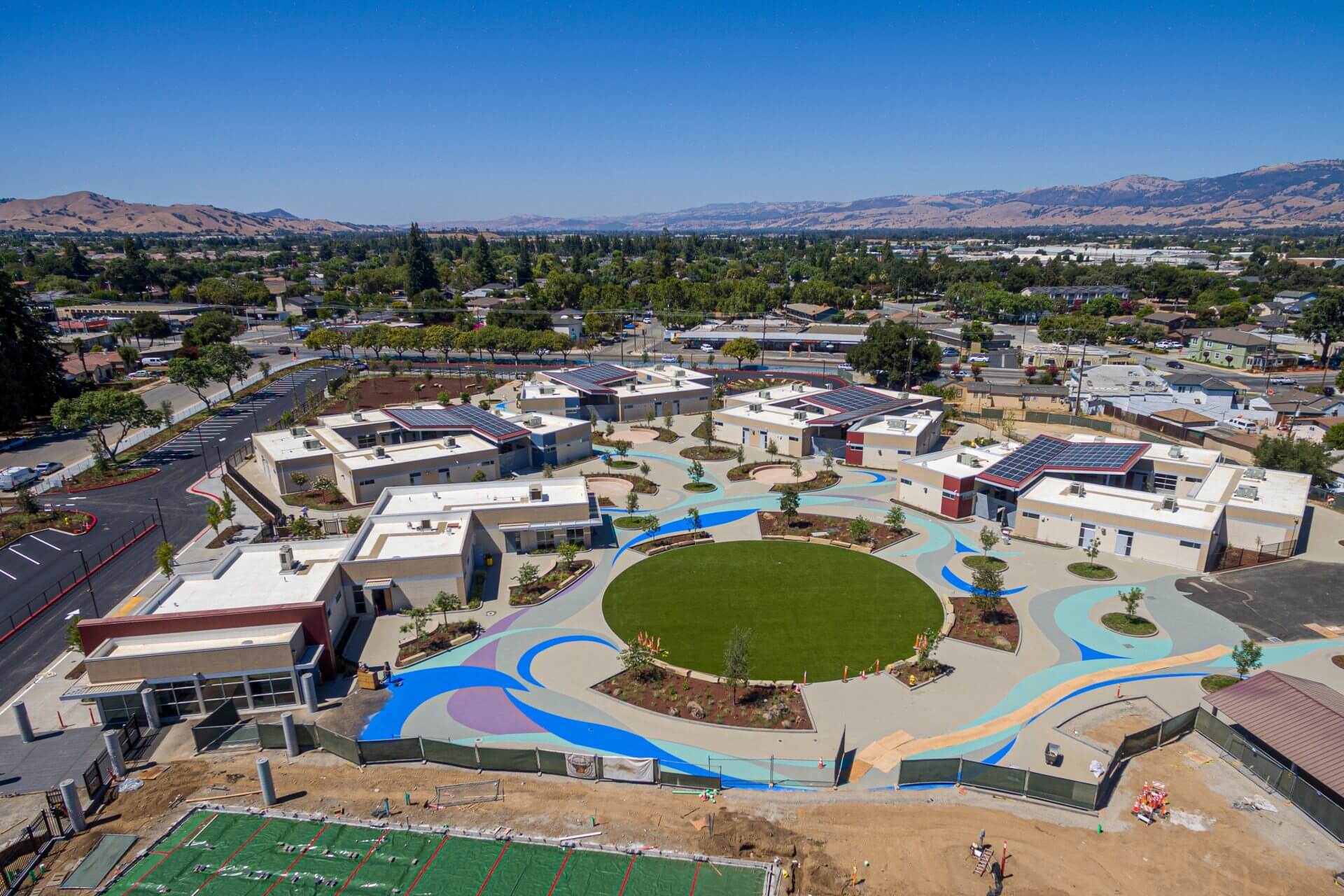 Brownell Middle School Campus Replacement & Modernization | Gilroy, CA
The existing Brownell Middle School campus is approximately 17.5 acres with several single-story buildings reconfigured into a new middle school. New facilities included six classroom buildings, an administration building, library/media center, and a kitchen addition to the existing multi-purpose building. New construction also included the addition of a new staff parking lot north end and staff and visitor parking lot west end for approximately 100 stalls, school signage, a new marque sign, and multiple independent custom shade structures. Modernization and site improvements included the existing multi-purpose, gym, PE and athletic facilities, pedestrian hardscape, landscaping, drop off facilities along the west and east side of the school, and new on-site utilities. The buildings demolished included six classroom buildings, 13 portables, the library, food service/kitchen facility, and a greenhouse. A total of 37 demolished and replaced classrooms.
Project Value
$59 million
Square Footage
760,000
Delivery
Lease-Leaseback
Owner
Gilroy Unified School District
Architect