Bidding:
See links below to FLINT's Building Connected Planroom and to be added as a subcontractor to our database for future bid invitations.
Register with Building Connected
Prequalification:
Prospective subcontractors interested in working on FLINT's projects are required to complete subcontractor prequalification via Building Connected. The contents of the prequalification will be considered confidential and used solely to determine your firm's qualifications and will not be disclosed to others.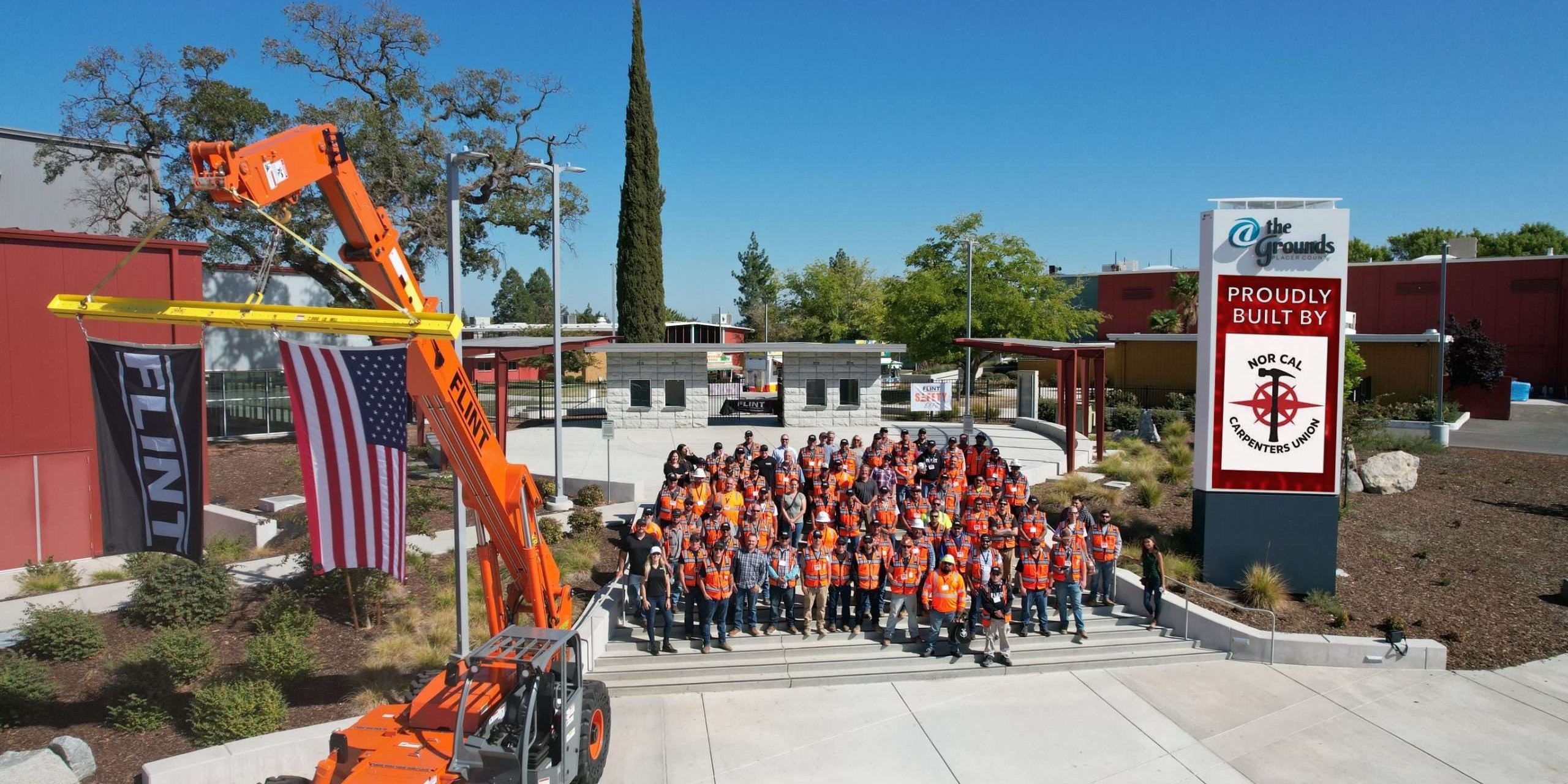 Submitting a Bid to FLINT:
FLINT actively seeks to create longstanding relationships with qualified subcontractors and vendors through partnerships developed through mutual respect and accountability.
FLINT utilizes the Building Connected Platform for Bidding and the Prequalifications Platform powered by TradeTapp. All responsive bids must be submitted through Building Connected. To be considered a responsive bidder, please register with Building Connected by selecting the link indicated on this page.
Bid Requirements:
Read and acknowledge all documents and addenda provided in FLINT's published bid. Pay particular attention to FLINT's Division 00 Front Ends which include Instructions to Bidders, Project Description, Schedule, Key Dates, Prequalification Process, and General Requirements for the project.
Provide prevailing wages (as applicable to public projects), pursuant to California Department of Industrial Relations Prevailing Wage Requirements. Certified Payroll will be required.
FLINT requires that all subcontractors have and maintain a valid and active California State Contractor's license at the time of bid and throughout the duration of the project while under contract to perform their scope(s) of work.
All subcontractors submitting bids on Public Works Projects must be registered with the California Department of Industrial Relations.
FLINT requires a Waiver of Subrogation from all successful subcontractors.
FLINT requires a completed prequalification questionnaire from all subcontractors prior to bid.
FLINT utilizes a Standard Form of Agreement (Subcontract) that will be used for its projects. Execution of Subcontract is required by all successful bidders. FLINT's Subcontract is available in the Front End Bid Documents.
Bonding: Not required for subcontractors who are prequalified with FLINT. We reserve the right to require bonds from subcontractors.
Submission of a bid or proposal to FLINT represents an acknowledgement that the bidding entity has reviewed all of the bid documents, including addenda.
Disadvantaged subcontractors and vendors certified by the State of California and/or US Federal Government are strongly encouraged to submit bids.
FLINT requires subcontractors to participate in meeting established disadvantaged goals as dictated by specific project requirements.
FLINT requires subcontractors to meet Skilled and Trained Work Force requirements and Project Labor Agreements, where specified by specific project requirements.
FLINT is an Equal Opportunity Employer. We will consider all subcontractor and supplier bids regardless of race, sex, color, age, religion, gender, disability, ethnicity, or national origin.
Union Status:
FLINT is signatory to the Carpenters and Laborers Unions. All work claimed by these unions must be performed by contractors, signatory to these respective unions.
"FLINT set a high standard of excellence that K&D Landscaping aspires to achieve; we are constantly modeling our procedures and standards to match FLINT's and be the best! Your team is bounds ahead of other GC's in terms of organization, communication and teamwork and it is always awesome to work with you."

Alex Smith
Estimator & Project Manager
K&D Landscaping Inc.